Science of Happiness Kit
January 9, 2021
2021-04-02 7:03
Science of Happiness Kit
Let's raise
Happier Beings
An effective and evidence based Happiness toolkit to help children take control of their thoughts, feelings and emotions. Curated by educationists and researchers from India and USA.
Get your Happiness Center ToolKit

BOARD GAMES
Happiness Kit comes with set of 3 Board Games which are an Integral part of the program. These scientifically designed board games used as main learning tools to teach different strategies to children to manage their thoughts,emotions & feelings.

FACILITATOR MANUALS
Each game represent a separate module. Every module includes Experiential activities before and after the board game to meet Learning goals. These activities are very well documented in facilitator manuals.

MERCHANDISE
To enhance the teaching experience of facilitator and learning experience of students, there are many items included in the happiness kit. This also includes journals for each modules which help students imbibe the learning.
3 ONLINE TRAINING SESSION
Once you order your kit, it will be delivered at your doorstep. After receiving the kit, our team set up an online Training session for you. Our Certified Happiness Coach train you to use this kit and run a successful and effective workshop. You just need to download a simple app and you are all set to meet your coach and attend the training. It's so simple.
Be a Feelings Detective Module Kit (see details)
Escape the Red Dragon Module Kit (see details)
Celebrate You Module Kit (see details)
Affirmation Station (21 Sticks)
Happiness Center ToolKit - Modules
BE A FEELINGS
DETECTIVE
Step 1 – Identify:
To begin this journey called happiness, our first module is called "Be a Feelings Detective" – which is to identify feelings and emotions in various circumstances. Most of the time, we encourage children when they are feeling happy and excited about something but unknowingly train them to suppress their negative emotions. This continuous suppression of emotions becomes the main reason behind their unhappiness when they grow up. Most of the behavioral issues in children are often caused by suppression of negative emotions. This module is scientifically designed to equip children, by identifying and naming emotions and thereby dealing with them. This brings a lot of awareness among children, which is a major key to a happier life.
What is included:
Board Game
Facilitator Manual for Lower Grades
Facilitator Manual for Higher Grades
My Feelings Journals
25 Feelings card
15 Winner Cards
4 Pawns
ESCAPE THE RED
DRAGON
Step 2 – Eliminate:
Once a child learns to identify various emotions, the next step is to train them in dealing with negative emotions such as anger, irritation and sadness. This is covered in the next module, "Escape the Red Dragon". This effective, evidence-based module is designed in a way wherein children come across many real-life situations, and get tools to deal with such situations, all while playing games. Children feel very refreshed and empowered once they learn tools to remove their emotional trash.
What is included:
Board Game
Facilitator Manual for Lower Grades
Facilitator Manual for Higher Grades
The Anger Escape Journal
60 Anger Bubble Cards
15 Anger Bubble Activity Cards
15 Calm Down Zone Cards
15 Burst the Anger Bubble Cards
15 Calm Down Zone Cards
15 Solve the Anger Bubble Cards
6 Pawns
2 Dice
CELEBRATE
YOU
Step 3 – Enhance:
Once children learn to deal with their emotional trash on a day-to-day basis without getting affected by it, it is time to recycle this trash into happiness. This is taught in our next module, "Celebrate You". Children are trained to celebrate their uniqueness by accepting their strengths and weaknesses. This enhances their awareness, self esteem and acceptability of situations and people around them. This instills a feeling of positivity and happiness in their day-to-day life.
What is included:
Board Game
Facilitator Manual for Lower Grades
Facilitator Manual for Higher Grades
Feeling Good Journal
15 pcs Puzzle – Blue
15 Pcs Puzzle – Green
15 Pcs Puzzle – Pink
15 Pcs Puzzle – Yellow
15 Physical Self Cards
15 Social Self Cards
15 Thinking Self Cards
10 Sparkle Cards
6 Pawns
2 Dice
Happiitude Workshop Methodology

Establishing the Need
The first part of the module deals with establishing the need, through experiential activities. Real learning happens when there is a need.
Learn Tools & Strategies
Once tools and strategies are learned, it is time for real-time application. This is done through journals, roleplays and worksheets.

Real Life Application
Once tools and strategies are learned, it is time for real-time application.This is donethrough journals, role-plays and worksheets.

Re-Learn
Once the tools are applied in real life, we learn more through experience. Children re-learn the same tools with more real-life application. This also serves as revision.
Use the Happiness Kit to set up an experiential
Happiness Learning Center in your living room!
Trainings & Session support

Support in student enrollment

Why Happiness Center Kit ?
As they grow up, tends to be more stressed, angry and irritated
Have less resiliency skill, no or low social connections, tend to give up easily and score less in exams
Develop a fear of failure, low self esteem and lack of confidence
More cheerful, optimistic and manage their negative emotions very well
Socially more connected, have more friends, do better in exams and life
Learn from failure and love to accept challenges
International Certification
Assistance in Student Enrollment
On-going trainings & support
Next Level programs available
Marketing & promotional material supported
Become a Certified Happiness Educator & Start
your Happiness Center
(Includes shipping within India) For International shipping, please Click Here​
Very interesting Workshop. It's a very innovative way of handling the emotional level of children. Shilpa
Mother of 10 year old Tanuj
I was a skeptic & a firrm believer in IQ. Yet, when I saw the transformation in my child in just 4 weeks after the workshop & the follow up exercises, I became a firm believer. I wish every school would adopt this program for their students. Kunal
Father of 7 year old Dhriti
I am a firsthand witness of the transformative power of the Happiitude workshops and board games. My child has transformed & seems more collected, more secure & sure of himself. He is also emotionally mature & happy. Thank You, Happiitude. Sakshi
Mother of 9 year old Utakarsh
This is really nice, new perspective to handle the emotions and to make child emotionally healthy. Even I am of opinion that it should be for parents first. Akanksha
Mother of 8 year old Lavanya
SEE HOW OUR HAPPINESS COACHES ARE CREATING HAPPINESS STORIES FOR THE ORGANIZATIONS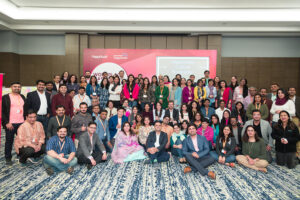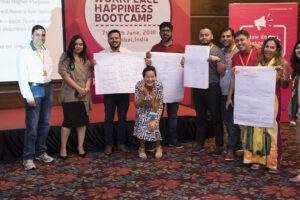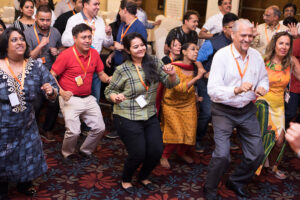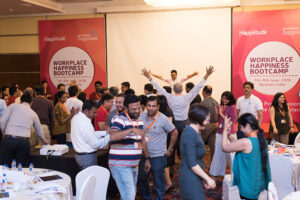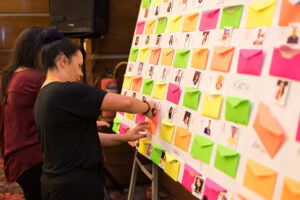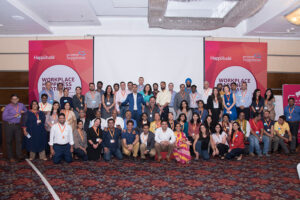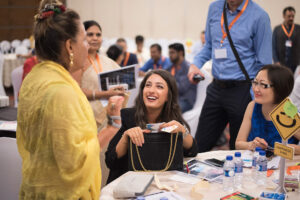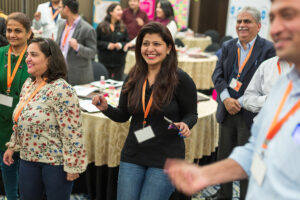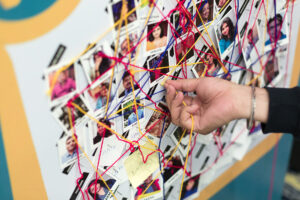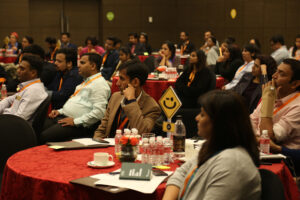 See how this course helped thousands of people from across the globe in their exciting journey
For Happiness in your inbox
Enter your email address to register to our newsletter subscription!