Happiness App
January 8, 2021
2021-04-02 6:57
Happiness App
A Tool to Measure,
Boost & Sustain Workplace Happiness
To create effective, Happy & High performing Individuals & Teams
The Happiitude Mobile app can help you build a culture of positivity at your workplace!
Imagine this: What if all your employees become secret happiness Santas looking for opportunities to send small doses of happiness to each other?
The main intent of the Happiitude app is to create workplaces where people look for goodness in each other, appreciate every little thing, and get rewarded for the positivity they spread- all so there is no more cribbing, backbiting, and office politics!
All this is why we invested three years to come up with this amazing app.




Now with Happiitude's mobile app, you can make a difference and create happy & high performing teams.
Happiitude mobile app is designed to measure, boost and sustain workplace happiness through a peer-to-peer and manager driven happiness reward system. The main objective of the app is to catch people being happy, living company values, and rewarding them with happiness points.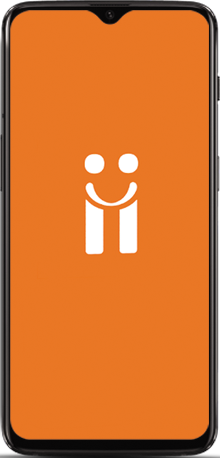 What can the app do for you?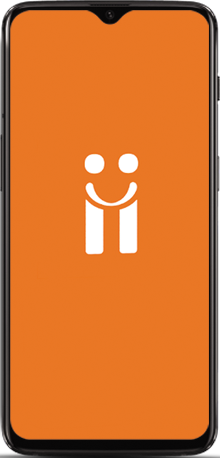 Who it is for ?
The app can be used by an entire company from 10 to 1,000,000 people or by a group of individuals, teams, verticals and departments.
The app includes many amazing features and helps you create unified vision for all your initiatives. It has a built in happiness survey tool, a Happiness based reward points system, a Happiness wall for workplace communication, and learning activities to boost individual and team happiness with performance.

Earn & Redeem Happiness Points:
Users can anonymously send happiness points to each other for creating happiness at work. They can choose the reasons from a predefined list of values, behaviors, or write their own reasons. These happiness points earned by users can be redeemed for a customized list of pre-defined experiences like a cup of coffee, a book, a dinner coupon, or even a day off from work! It can be customized for each organization.

Champions Board:
Those who earn more happiness points can redeem it- but those who recognize and share more happiness points to others instead, become 'champions.'

Happiness Meter:
This feature records regular happiness scores and shows periodical trends of individual happiness & group happiness. In case of unhappiness, it asks for feedback from the user and sends it to the HR team.

Wall of Happiness:
This is like a digital notice board wall with sticky notes that is used to share happiness, ask questions or acknowledge each other.

Boost Me:
Whenever an employee is feeling unhappy, there are happiness articles, videos, activities, and courses to boost their happiness back up!

Happiness Passbook
A virtual log where users can see personal happiness trends, earn, redeem, & gift happiness point details, and reasons for why they are earning happiness points.
great words about happiitude
See How Our happiness stories are impacting people around the Globe & creating media buzz
It was so enriching that I feel that I have evolved from a caterpillar to butterfly--, there has been such a tremendous transformation Kalyan Das
AVP L&D, Tata Capital
This course not just given me the powerful models and frameworks but the experience beneath the source of these models. It's truly amazing!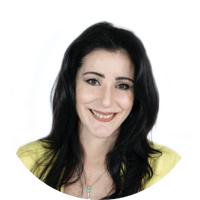 Silvia Marra
Director (Sinpaussa, Argentina)
There is a whole new world which has opened up for me. I never imagined that Online training can be so impactful, this is really transforming Pramila Joseph
Training Manager (Noor Bank, Dubai)
This was like a God send opportunity for me to learn Happiness from both a personal and organizational perspective. Truly, a brilliant experience! Amitabh Jha
DGM L&D (BHEL, India)
There's lot of learning, tremendous insights and amazing experience with people from across the globe and industries. Happiitude team is absolutely wonderful Navneeth Sulakhe
Landmark Retail Group
SEE HOW OUR HAPPINESS COACHES ARE CREATING HAPPINESS STORIES FOR THE ORGANIZATIONS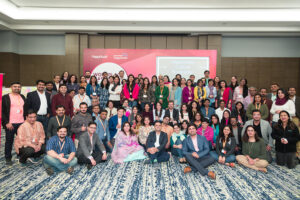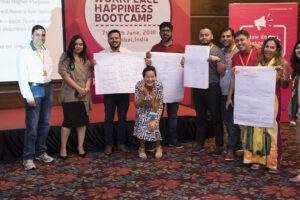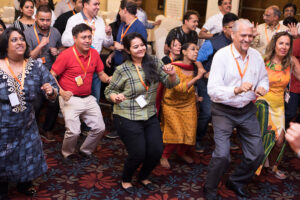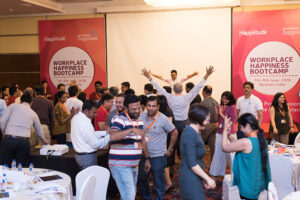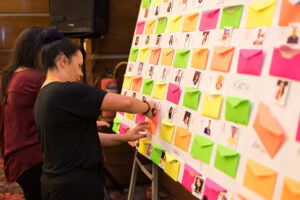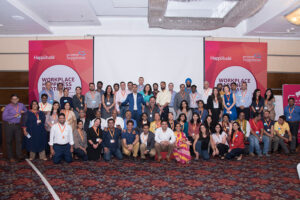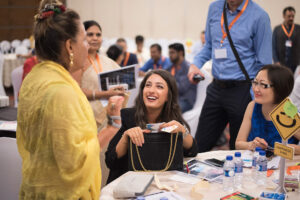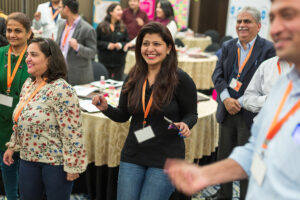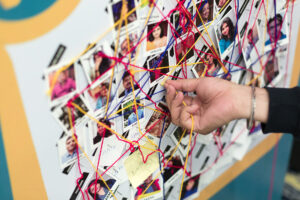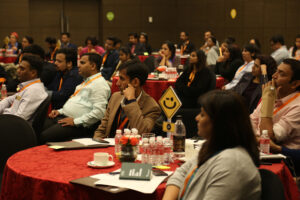 See how this course helped thousands of people from across the globe in their exciting journey
For Happiness in your inbox
Enter your email address to register to our newsletter subscription!